Mark Ciepiela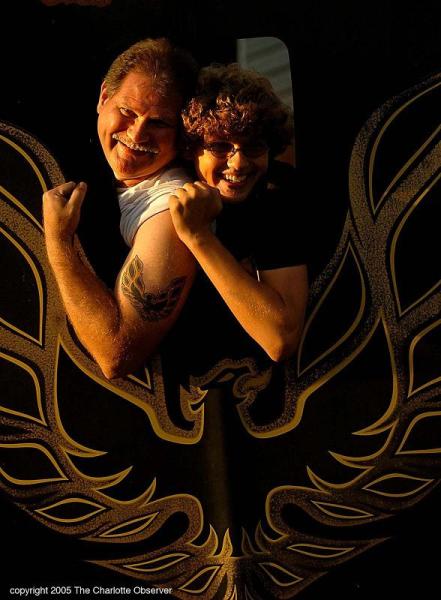 I was 19 in 1976, and wanted to buy a new car. Being a Pontiac guy like my Father, there was only one choice. A 76 TA. So in March of 76, my father and myself went to Roley Pontiac in Belle Vernon, PA. I sat down with the salesman, and had him offer me every option that you could get. I ended up only picking, hood decal, 455 performance package, light group, drip rail, tinted glass, and my Dad talked me into the AM/FM stereo radio. Didn't want a SE car, to many bad reports about the T tops. After going through all that, my dad says "C'mon lets go." I was like but, but, but I didn't order my car yet! Again "Lets go!!!" Little to my knowledge, my Dad had contacted a little dealership in Suttersville, PA. This place had four employees, the owner Tom Messner (Messner Pontiac), his secretary, one mechanic (Speedy) and a lot boy/ mechanic. The show room barely held one car. Anyway, small dealer equals low over head. My dad saved me close to $800 by going there. With trade in I paid $4900 for my brand new TA! I got to know them pretty well. Speedy told me later that "You looked like a little kid walking into a candy store." that day I picked it up. Tom the owner had a few Pontiacs sitting way back in the corner of the shop. I remember a 65ish Goat and late 50's big Pontiac sitting there.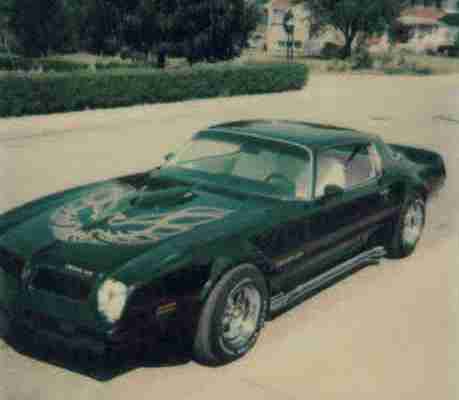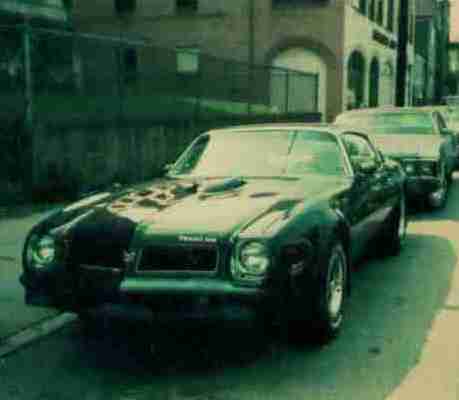 I ordered the car in March and took delivery on the car May 20, 1976. March to May was the longest 9 weeks of my life. After 6 thousand miles, I swapped out the heads and cam. That really woke the motor up. Well after only three years of having fun with the car, I blew it up. Long story short, the car sat from 79 until 2001 when I started restoring it. I finished restoring it in 2005. Shy of the paint job, thatís another story. Car didn't need much, since it sat in (mostly climate controlled) garages. I kept every receipt for the car. There may be a few non important ones missing, like oil and filter, tune up stuff. They fill a 3 inch 3 ring binder.
I did however get to drive it to the drive in to see SATB. That was a great night. "I was to cool to move" that night. Don't remember how many Pontiacs were there, if any, but I was the only black TA there. After the resto was finished my Wife and I discovered The Bandit Run. That is the most fun I've ever had in my car legally. So we are still having fun with the car. We belong to a local car club, and attend weekly cruise ins. I sorry to say that after going on all the Bandit Runs, sitting behind my car at shows or cruise ins, just doesn't hold the same excitement any more.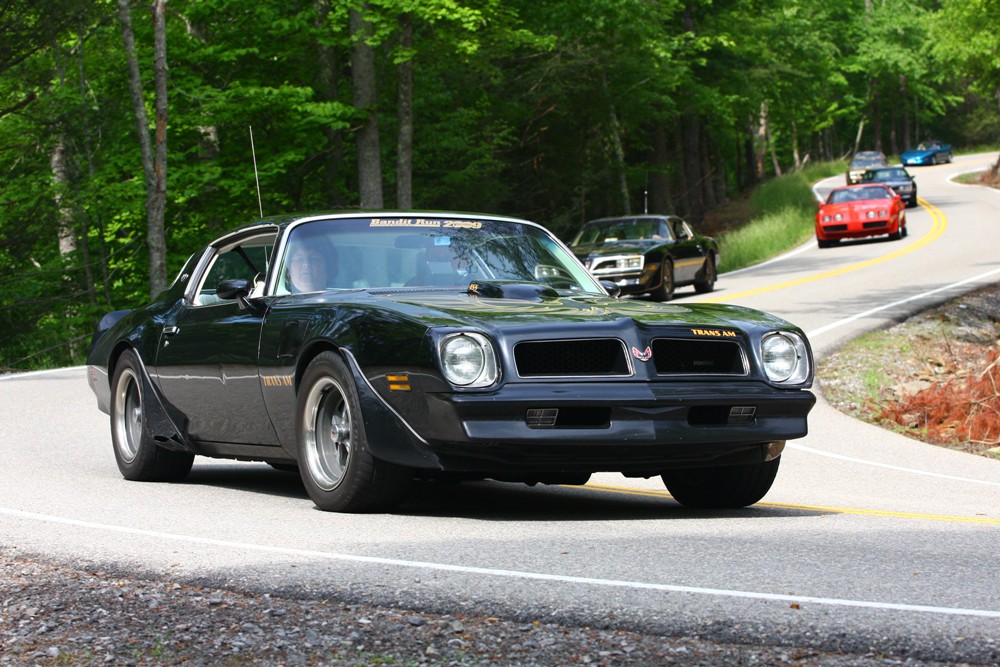 Thank You
Mark Ciepiela
Owner/ Operator Mark's Specialty Coatings


---