Club member Tyler Hambrick is in the news again!
Most of you know that Tyler Hambrick has been recreating the famous black and gold Kenworth rig from Smokey and the Bandit. With a little help from his friends, he finished the big rig in time for this years Bandit Run and it was a huge hit!
The May issue of High Performance Pontiac did a story about Tyler's creation, and I'm sure this is just the beginning of where that great piece of American history will show up!
Here's a picture of club member Jeffrey Wright and his 1977 Bandit Trans Am SE parked in front of the truck at the Bandit Run.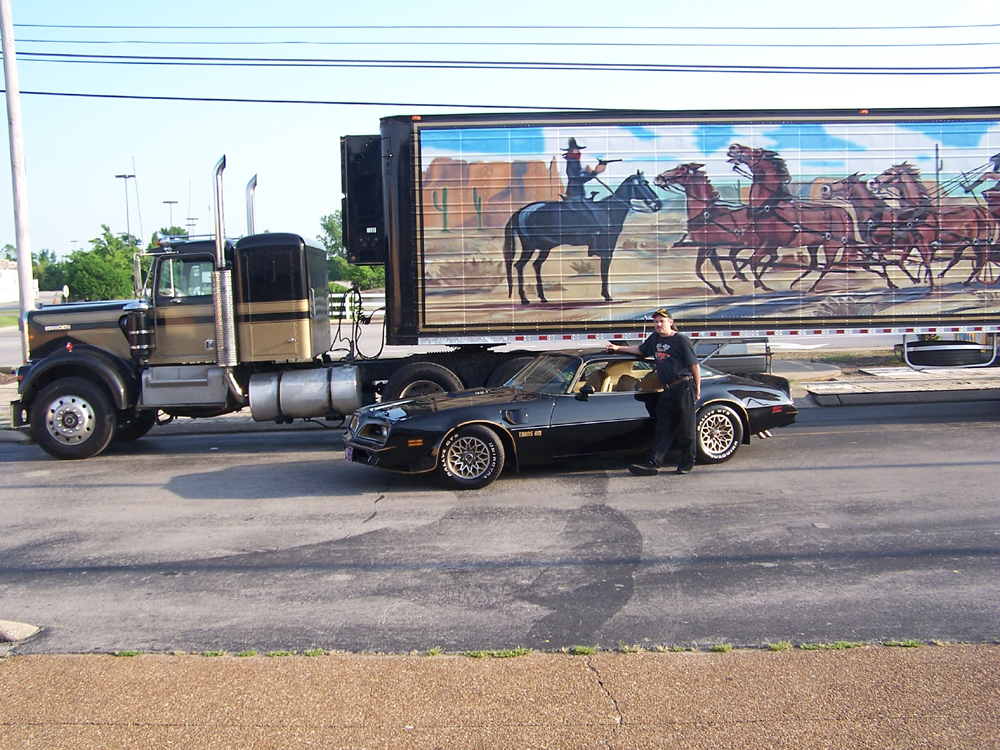 Jerry Reeds daughter was on hand at the unveiling to see her father's gorgeous rig brought back to life at the Bandit Run.
Tyler has been hand painting smaller scale model rigs for years. It only makes sense that he should be the one to make the real deal!
Way to go Tyler, super nice job!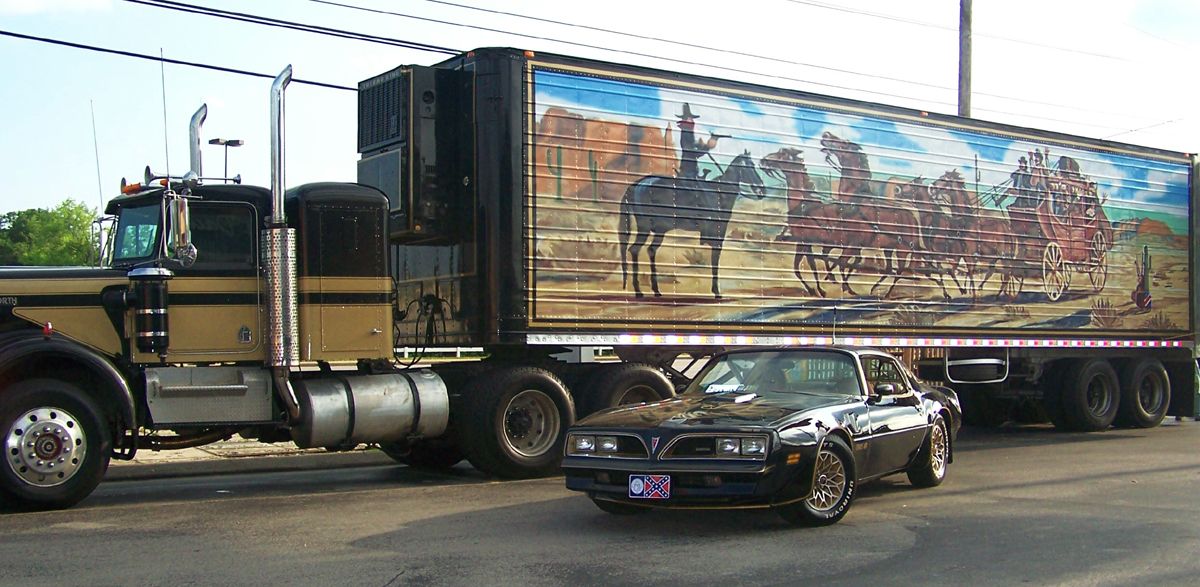 To see more of Tyler's creations, and own one for yourself check out Tyler's website.
http://www.smokeyandthebanditmodels.com
For more pictures of the rig and the 2009 Bandit Run, click on the link below.
Below is a video from the run on YouTube.

Both pictures were submitted by Jeffrey Wright and if you click on each one you can get the full size pictures for your screen saver or desktop!